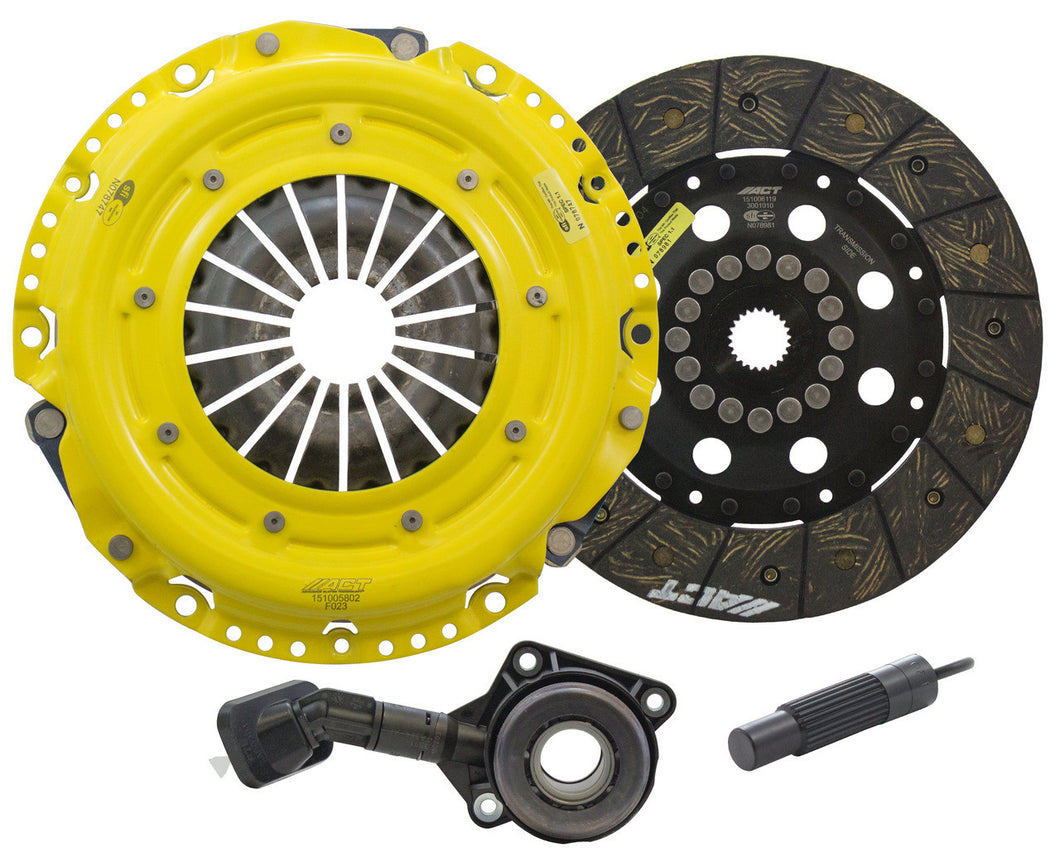 ACT HD Clutch Kit 6 Puck Ford Focus ST 2013+
Regular price $1,029.00 $803.00 Sale
The ACT Ford Focus ST clutch kit features a heavy duty pressure plate which provides a much higher clamping power than stock.  This results in a slightly harder pedal pressure to disengage the clutch but is also what allows for the higher torque capacity.  The clutch disc itself is a rigid hub, 6 puck design.  Normally, this would indicate a little rougher clutch engagement but because this clutch is made for use with the factory, dual mass flywheel, the vibration and harshness is reduced at the flyhweel more than with an aftermarket, single mass flyhweel which helps make up for the solid disc type.  The disc is a 6 pad disc which features clutch pad material segmented into 6 parts along the disc.  This will allow for quicker engagement and faster reaction when engaging the clutch to put the power down.  This is a great setup for high performance street use or some occasional track use in the ST.  Included with the ACT Focus ST clutch kit is the throwout bearing which is integrated with the new slave cylinder.  An alignment tool is also provided to make sure the installation goes easier.

This clutch is rated to 585 ft. lbs. or torque at the flywheel.  This would be a great clutch for any stock turbo or larger turbo Focus ST with or without supporting power modifications.

All individual components are available separately for any future replacement needs.