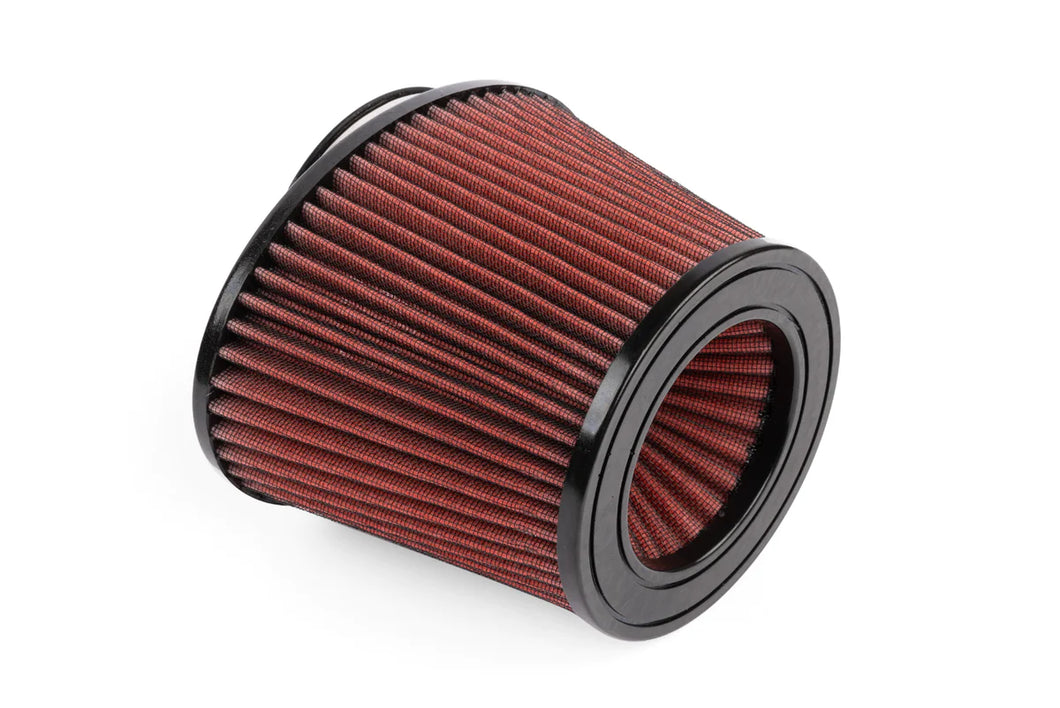 APR REPLACEMENT INTAKE FILTER FOR APR INTAKE
Regular price $49.95 Sale
APR High Flow Intake Filters are a direct upgrade to your factory intake system! Typically your engine is equipped with a cheap, mass-produced and restrictive paper filter system that must be replaced several times in the life of the vehicle. The APR Filter uses a proprietary, high-flow, cotton-gauze filtration material that is washable and will likely outlive the vehicle itself! The filtration material was flow-bench optimized to provide maximum performance while also providing excellent filtration that will keep your engine running clean for hundreds of thousands of miles with normal maintenance. With multiple decades of creating and selling high-flow filters for hundreds of thousands of vehicles with our upgraded intake systems, we're confident our line of drop-in filters will be an excellent upgrade for our budget-minded consumers!
In many cases, upgrading the intake system to an APR intake system is the best route to take for maximum performance, but that's not always possible for all vehicles and every budget. That's where our direct replacement filters shine. This is the easiest upgrade you can make to your factory intake system to maximize performance. The filter flows more than stock and has less pressure drop at the same flow rate, which means the engine doesn't need to work as hard to make the same, or more power.
Our drop-in filters are made for all engine types including gas, diesel, ethanol, or other fuels, and naturally aspirated, turbocharged, supercharged, and other hybrid configurations! In every scenario, our filter maximizes performance of the factory intake system. Expect sharper throttle response, a little more sound, and on turbocharged engines, less strain on the turbo with a reduction in turbo lag.
Features:
Maximizes engine performance
Flows more than stock
Lower pressure drop than stock at every flow rate
Sharpens response (Turbo/Throttle)
High-flow, proprietary cotton-gauze material
Washable and reusable for the life of the engine
Slightly enhances engine sound
Flow-bench optimized design
Works at any stage of performance
Compatible with the factory intake system
Decades of success designing high-flow filters for high performance applications
Does not negatively impact emissions