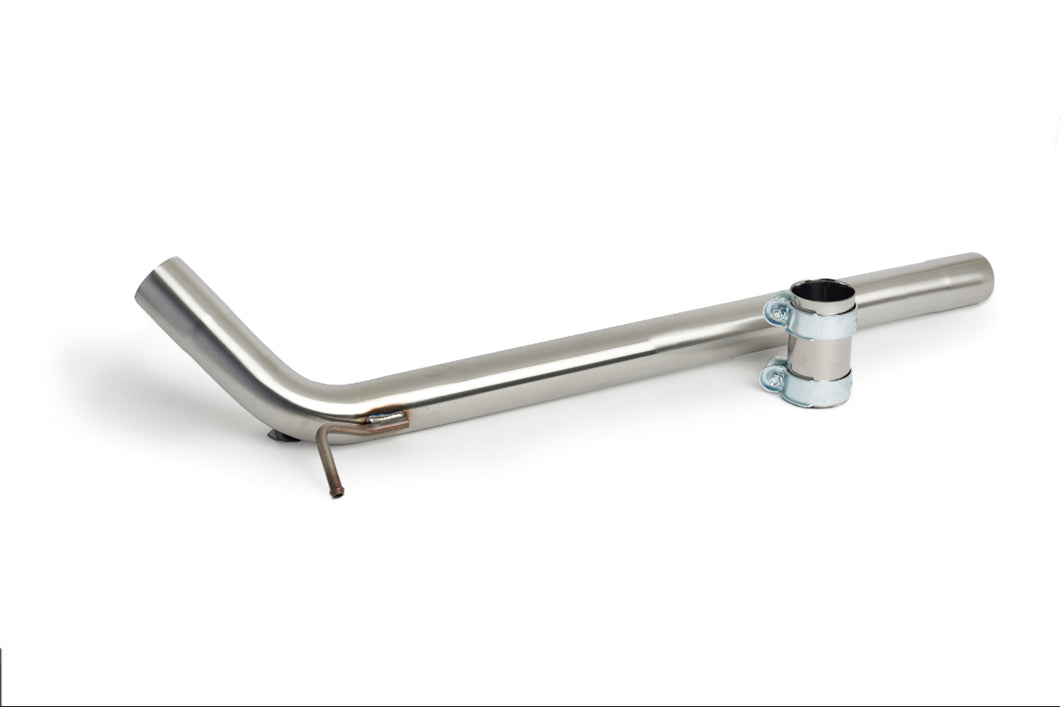 CTS RESONATOR DELETE KIT MK7/7.5/8 GTI
Regular price $149.99 $127.49 Sale
CTS is proud to announce their resonator delete kit for the MK7/7.5 and MK8 VW GTI and 8V Audi A3 2.0T FWD.  Installed this part allows for a subtle exhaust sound increase on your factory exhaust system without introducing any drone or unpleasant noises. Will not cause CEL (check engine light).
Features:
Replaces the factory resonator on stock cat-back exhaust assembly with our high flow exhaust section.
Adds a nice deep exhaust note without the need for replacing the entire exhaust system.
Increase exhaust sound without adding drone.
Made from durable T304 Stainless Steel.
Stainless steel exhaust band clamp.
Installs quickly using simple hand tools.
Completely reversible install.
Compatible with factory and aftermarket downpipes.
Fitment:
2022+ MK8 Volkswagen GTI
2015-2018 MK7/MK7.5 Volkswagen GTI with 65mm exhaust piping only. DOES NOT FIT "RABBIT EDITION" or 2019-2021 MK7.5 GTI with 60mm exhaust piping.
2015-2016 Audi A3 FWD 2.0T only. DOES NOT FIT FACELIFT 8V.2 AUDI A3 MODELS or AUDI A3 cabriolet.
For factory cat-back exhaust only. Check your exhaust diameter before ordering if you have a VW GTI 2019-2021 model.

FACTORY 65mm DIAMETER EXHAUST ONLY!
12 Months 

All CTS Turbo products are warrantied against manufacturing defects for a period of 12 months from the date of invoice. Warranty does not cover abuse, misuse, consequential damages, normal wear and tear, improper installation, or damages resulting from racing. Warranties only apply to the original owner. If a product is found defective the customer will receive, at the discretion of CTS Turbo, free repair or replacement. Warranty on other manufacturers will be processed under their terms.