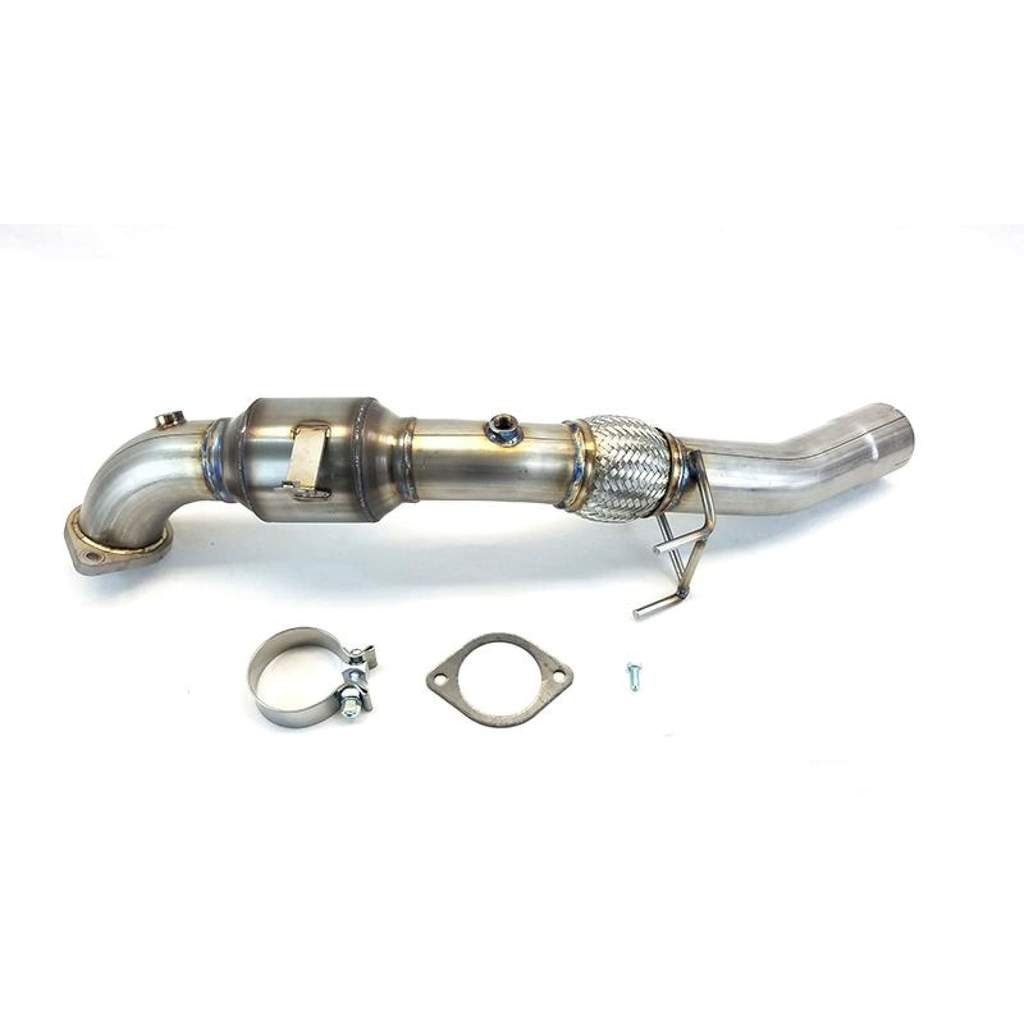 ETS Downpipe Ford Focus RS 2016 +
Regular price $1,195.00 Sale
Add more horsepower and torque to your Ecoboost Focus RS with an Extreme Turbo Systems Downpipe! We manufacturer the ONLY full 3.0" downpipe for the Focus RS in house using mandrel bent 304 stainless steel tubing for maximum airflow and durability.  We designed our downpipe to eliminate the restriction in the factory downpipe by doing away with the restrictive vband connection and changing it to a slip fit 3.0" connection.  
Features
Direct fit to an Extreme Turbo Systems Catback.  
Other aftermarket 3.0" exhaust systems will work, but you will need to cut the restrictive vband connection off in order to connect our downpipe to your catback.
True 3.0" design for maximum flow
GESI UHO-Series Catalytic Converter - Rated for 850hp
GESI High Output (HO-series) and Ultra High output (UHO-series) Universal Metal Core Catalytic Converters have been designed to provide a reliable solution to the most common converter problems experienced by our customers.
EPA certified for use on OBD2 vehicles (1996 and newer). 49 States only!
Full Stainless Steel construction, including the substrate which is furnace braised to the mantle for outstanding durability
Unique end-cap design locks substrate in so it can't rattle around
The GESI proprietary precious metal loading technology ensures greatly reduced emissions, eliminating most "Check Engine Light" issues
Capable of withstanding up to 1500 deg F
Ideal for forced induction applications, with no loss of HP
Covered by a 5 year/50,000 mile warranty (on shell and tube ends only)
*NOTE* : Do not coat or wrap the downpipe. If wrapped or coated the downpipe carries no warranty