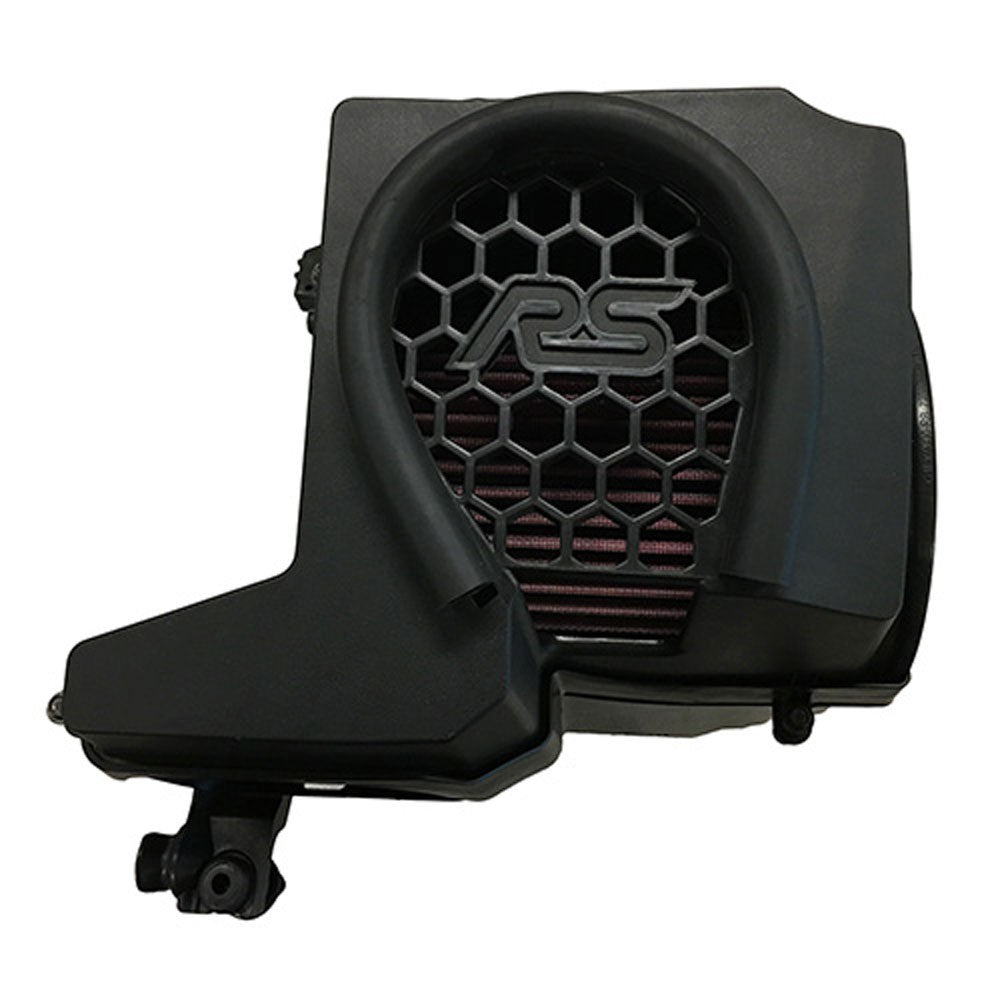 Ford Performance Cold Air Intake Box RS Focus ST 2013+
Regular price $141.00 Sale
Product Description
Ford Performance 'RS' Cold Air Intake Box for 2013, 2014, 2015, 2016, 2017 and 2018 Focus STs.
If you've been admiring the Focus RS' specialty parts and pieces, why not grab this Ford Performance 'RS' Cold Air Intake Box (M-9603-FSTA) for your 2013+ Focus ST?
Ford Performance Air Box Features and Benefits:
- Fits all 2013-2018 Focus STs
- Air box was original on 2016-2017 Focus RSs
- Promotes improved horsepower, torque and acceleration
- Increases overall airflow with superior filtration to OE stock air box
- Includes premium K&N washable/reusable air filter
- Quick and easy to install
This premium Ford Performance air box will give your ST some Focus RS attitude and additional performance boost! The direct-fit upgraded airbox proudly features the 'RS' logo and helps improve overall airflow, which will increase horsepower, acceleration and torque in your street machine. Ford Performance takes things a step further and includes a premium-quality K&N air filter to ensure you're getting the best quality air possible to your ST's engine. This replacement air filter is washable and re-usable and is exponentially better than the original stock filter sitting inside your Focus air box right now. Get an aggressive boost of power with a bit more attitude and upgrade your airbox today!
Air Intake Kit Includes:
- One (1) Focus RS Open Element Airbox with 'RS' logo
- One (1) K&N Premium High-Flow Air Filter