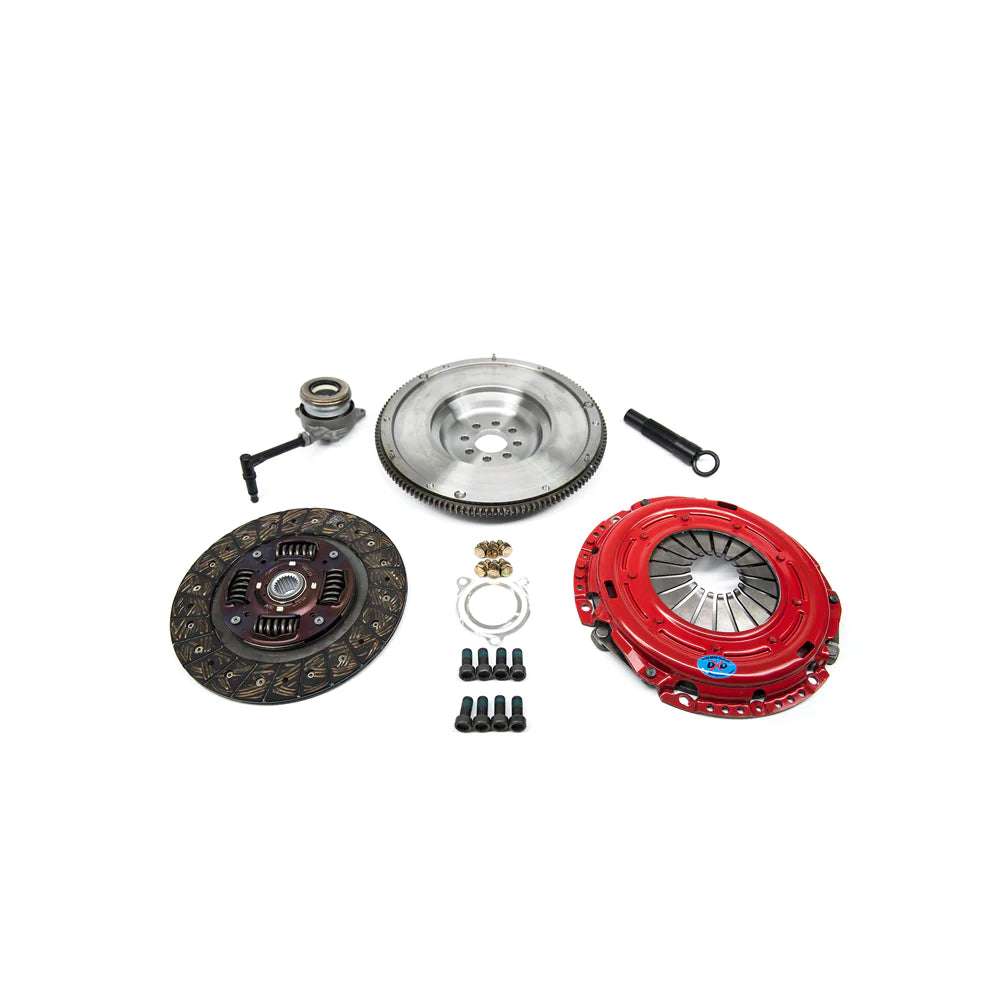 South Bend Stage 3 Endurance Clutch Kit MK8 GTI/Golf R
Regular price $2,118.36 Sale
Recommended for single mass flywheel (SMF) when original design is DMF to achieve optimal performance.  This kit uses the same Race Engineered SFI approved pressure plate as stage 3 daily package.
The disc is designed for the special needs of a vehicle with circuit racing in mind.  Kevlar friction material is used for its unique static to dynamic ratios of friction co-efficients at high energy levels.
This translates to a perfect transition from one gear to the next.  Discs are assembled with only performance components and equipped with torsion springs functioning as a damper between engine and gearbox.
Features:
Rated for 580 ft/lbs of Torque
High Performance Flywheel
Maintains a stock-like Pedal Feel
Minimal change in Pedal Feel for High Performance Clutch
Premium South Bend Quality