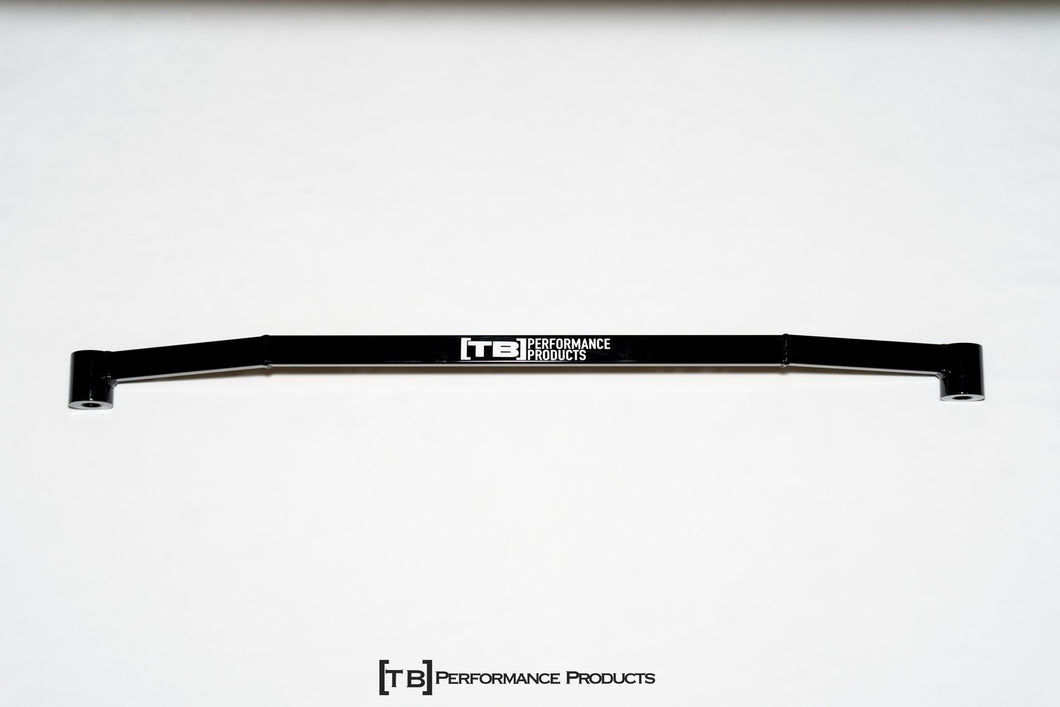 TB Performance Traction Bar Focus ST 2013+
Regular price $129.95 Sale
Want to end torque steer and wheel hop? Do you want to tighten up your focus steering!? OF COURSE YOU DO! TB Performance Products has the simple solution. We hand craft our traction bars out ofrectangular tube steel using both MIG and TIG welding processes for the ultimate in strength and weight savings. The traction bar for the Focus ST bolts onto the A Arm bolts and provides a solid link to prevent A arm deflection which is one of the leading causes of torque steer and wheel hop.
-Heavy duty CNC billet end cups
-Reduced torque steer and wheel hop
-Reduced vibrations from aftermarket motor mounts
-Tighter steering
-Fits with oem splashguard and aftermarket motor mounts
-Lightweight design with high strength steel
-Black powdercoat finish
-Hand made in the USA
-Tig/mig welded
-Torque Spec 110+90*
-Beware of knock off braces, TB Performance Products traction bars were the original and have been the choice of the fastest two Focus ST's in the world for a reason.See the media section for videos regarding cheaper knock offs!