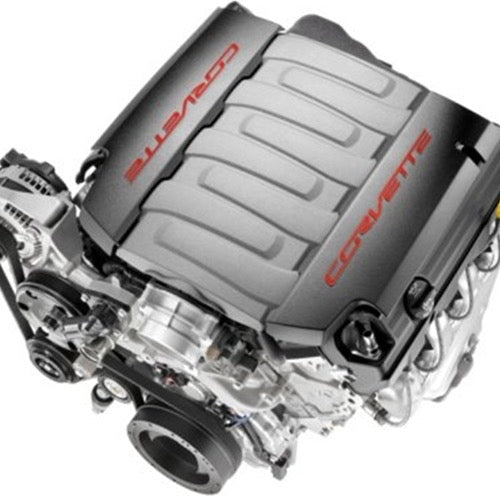 Texas Speed and Performance 416 CID 4.00" Stroke Sleeved Gen 5 LT1/LT4 Long-Block
Regular price $16,282.99 Sale
Competition Use Only, Not Legal for Road Use

Selected Options:
Power Bore Sleeves

Diamond Racing 4.07" -22cc (112-920TS)

Standard Diamond or Mahle Pins

TSP 6.125" H-Beam w/ ARP L19 Bolts, .927" Pin (25-TSP6125SHB-8)

Texas Speed 4.00" Stroke Wet Sump Crank (25-LT1-4002100-WS)

ARP Main Stud Kit

PRC Aftermarket LT1 Cylinder Heads with Hollow Stem Stainless Steel intake Valves, TSP .660" Dual Spring Kit w/ Ti Retainers

GM MLS

Factory GM Head Bolts

Johnson Race-Style Drop-In Lifter Kit (2110R)
Want to Customize Your build? Just reach out to us for all the options available for your dream build. Email us at Info@ESPerformance.com or Jimmy@ESPerformance17.com

All available bore sizes and piston volumes are listed in the corresponding drop-down menus.  All piston sets listed are 2618 forgings and feature lowered ring lands to accommodate nitrous and boost applications, should the customer choose to use them.

We offer multiple brands of connecting rods and crankshafts to suit any application.  Every engine will come standard with the necessary oil and coolant plugs already installed in the block.  Feel free to give us a call, and we will be more than happy to put an itemized estimate together for you!  We also offer additional discounts if you pay via a cashier's check or wire transfer.  All engines will ship via truck freight, so if you are purchasing online the shipping costs listed will NOT be correct!  We will contact you with a shipping cost after your order has been placed.  All prices listed do not include the applicable shipping costs!

Our TSP LT1 long-block includes everything in our short-block package plus the following parts that are installed on the engine:


Precision Race Components (PRC) CNC-Ported GM LT1 Cylinder Heads with TSP .660" Dual Valve Spring Kit w/ PAC Racing Springs & Titanium Retainers
Your Choice of TSP LT1 VVT Camshaft
New GM Timing Set
Johnson 2110R Lifters
TSP Hardened Chromoly Pushrods
GM Cylinder Head Bolts & GM MLS Head Gaskets
New GM Wet Sump or Dry Sump Oil Pump
AFM/DOD Stacks Plugged
Other Items Included: Lifter Trays with Bolts, Camshaft Retainer Plate with Bolts, GM Balancer Bolt, & Cylinder Head Dowel Pins
All TSP engines will include 12 quarts of break-in oil for no additional cost. Proper break-in oil and procedures for your engine are just as important as the build process! The break-in oil allows for proper ring sealing against the cylinder walls upon start-up, as well as for the break-in period once the engine is up and running. Most off-the-shelf engine oils do not have the necessary ZDDP additives to allow for proper break-in of a new engine, and we want to take every precaution possible to ensure that your new TSP engine receives a proper break-in! We also offer Driven Racing oil for your new engine once your break-in is complete. We recommend using the HR2 conventional non-synthetic.
***Shipping on motors is the only thing we don't ship for free. Shipping cost will be calculated after the order is placed and sent in a separate invoice***