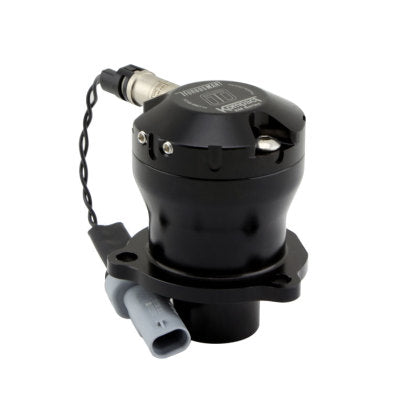 TurboSmart BOV Kompact EM Plumb Back VR13 Ford Ranger 2019 +
Regular price $206.99 Sale
Highlights:
Stronger than the factory eBOV
Billet aluminum construction
Uses plumb back venting system
Vents air back into air intake
Improves response & thermal performance

Fit with Aftermarket Intercooler 
Turbosmart's BOV Kompact operates just like your Ranger's weak factory BPV, but features a much sturdier construction to handle higher boost levels than the stock plastic bypass valve. Turbosmart's Plumb-Back BOV even fits onto aftermarket intercoolers. Just like its predecessor, the Turbosmart BOV Kompact drops right into place of the factory eBOV and comes with everything you need to get it up and running on your truck, all without throwing a CEL. The BOV is less prone to leakage, has rapid response and better thermal performance while handling much higher boost pressures than the stock eBOV, making it perfect for high-powered Ranger builds. Hybrid or large flowing turbos with OE electronic diverter valves will benefit from the lack of leakage; the turbo charger and wastegate will not be stressed by the EM achieving its target boost. The plumb back design also vents back into the air intake.